Nha Trang Cathedral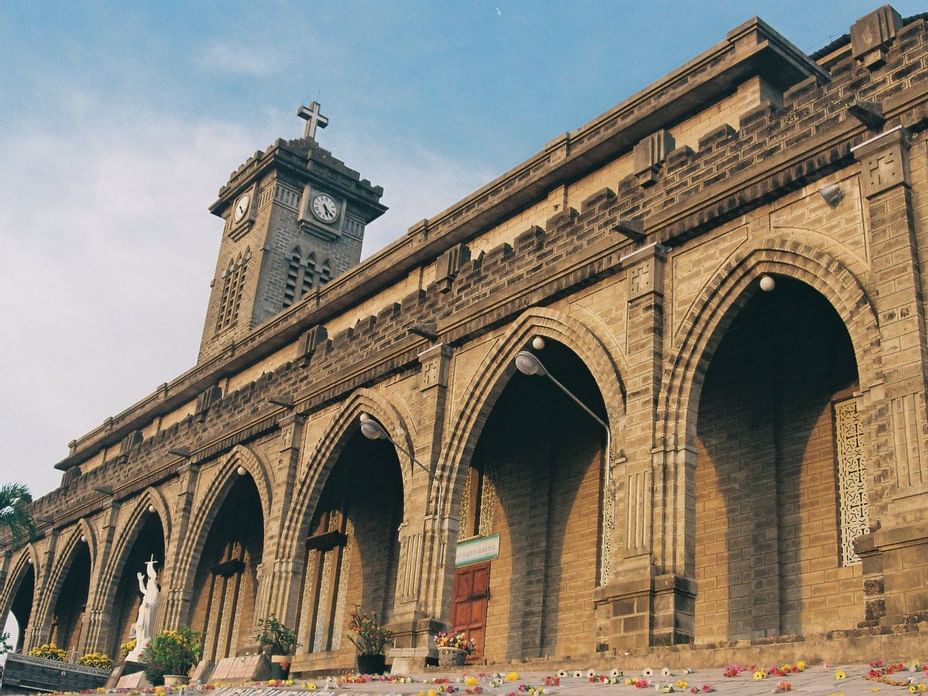 Nha Trang Cathedral is the largest church in the city. Set atop a hill that overlooks Nha Trang Train Station, it was constructed in provincial French Gothic style by Priest Louis Vallet during the early 19th century and is locally known as the stone church or Nui Church in Nha Trang.
Nha Trang Cathedral, a popular spot for wedding and landscape photography, is entirely made of stone and has stunning stained glass windows, as well as a square clock tower surmounted by a massive crucifix. 
Its three cathedral bells, cast in 1789 in France, are still in working order. There are also signs of the structure's Vietnamese influences, such as the pink backlight on the tabernacle, red neon light highlighting the crucifix, blue neon on the arch, and atop St. Mary's statue a white neon-lit halo. It is a must-visit for any first-time tourist, remains one of the most significant remnants of French architecture in the coastal town. 
Opening hours: Monday - Saturday 05:00 a.m - 05:00 p.m., Sunday 04:30 a.m. - 08:00 p.m.
Location: 1 Thai Nguyen St., Phuoc Tan Ward, Nha Trang