Cau Giay Park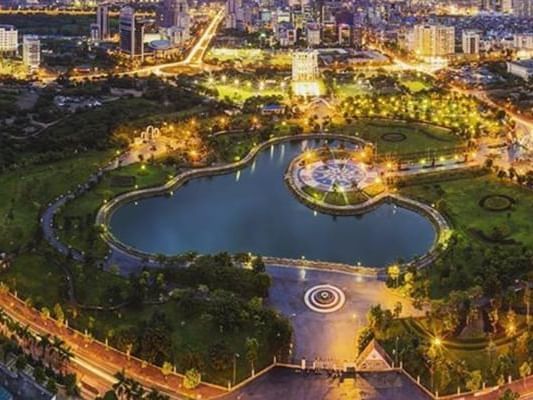 Cau Giay Park is one of the largest and most airy parks in Hanoi with a total area of 6,540 m2.
Cau Giay Park is not only an attractive weekend entertainment place for Hanoi people, but it is also a giant "green lung" that contributes to purifying the air, giving the city a fresh space. than. Coming here, you will be able to walk around the campus, breathe in the fresh, cold air of the typical weather in Ha Noi.
Opening hours: from 6:00 to 22:00 open every day.
5 minutes travelled, 1 km from Eastin Hanoi Hotel