Hanoi Museum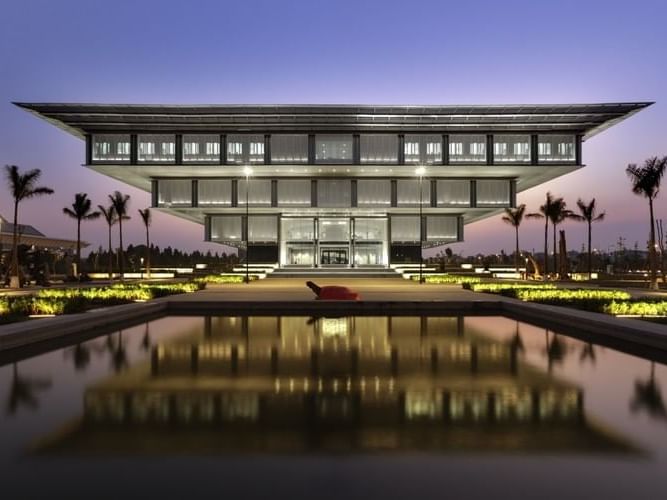 Hanoi Museum is one of the most famous museum in Hanoi. The architecture of the museum has an inverted pyramid structure, with an estimated 50,000 artifacts on display here.
The considerable collection is stone, bronze, and ceramics from the Ly, Tran, Le, Nguyen, Chinese, and Japanese dynasties, along with thousands of documents introducing the history of formation and development of Thang Long – Ha Noi.
Be built in 1982s at Ham Long street but in 2010s, Hanoi Museum was rebuilt more magnificent and modern at Pham Hung street.
9 minutes travelled, 2.8 km far from Eastin Hanoi Hotel.
Pham Hung, Me Tri ward, Nam Tu Liem district, Ha Noi
0984997579 or 0983073688
https://baotanghanoi.com.vn/
8:00 a.m – 11:30 p.m & 13:30 p.m -17:00 p.m (from every Tuesday to Sunday)