Hoan Kiem Lake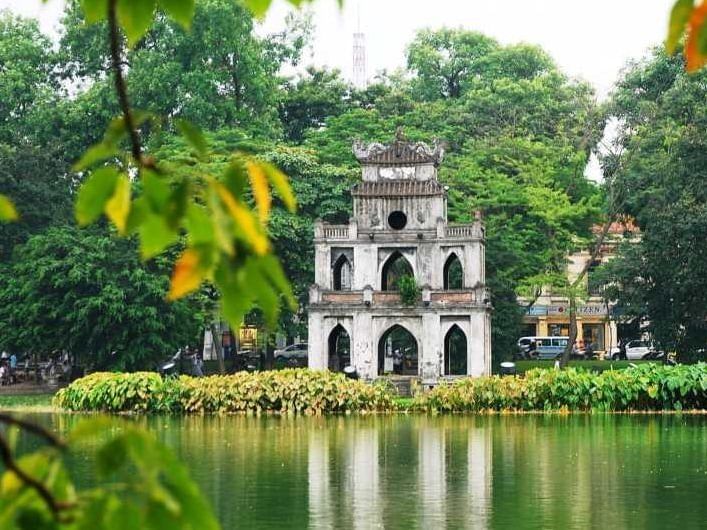 Hoan Kiem Lake in Hanoi attracts tourists and locals looking to get away from the noise and frenetic pace of the city. Peaceful and quiet, the lake surrounds Ngoc Son Temple, a pagoda sitting on a small island in the centre of the lake.
The temple attracts many visitors and was built in commemoration of the 13th century military leader Tran Hung Dao, who was renowned for his bravery in the battle against the Yuan Dynasty.
Homage is also paid to scholar Van Xuong and Confucian master Nguyen Van Sieu. The island on which the temple is built is known as Jade Island and is accessible by the iconic Huc Bridge or Rising Sun Bridge, which is a charm-ing scarlet-painted wooden bridge of classical Vietnamese design. The pago-da is also guarded by two towering posts decorated with Chinese writing. The lake and temple are probably the most famous places in Hanoi city in which to rest and enjoy the view and are a great place to sit back and watch the locals.
Opening Hours: Daily 08:00 - 17:00
 
Hoàn Kiếm Lake, Hang Trong, Hoàn Kiếm, Hanoi, Vietnam Hanoi Vietnam