My Dinh National Stadium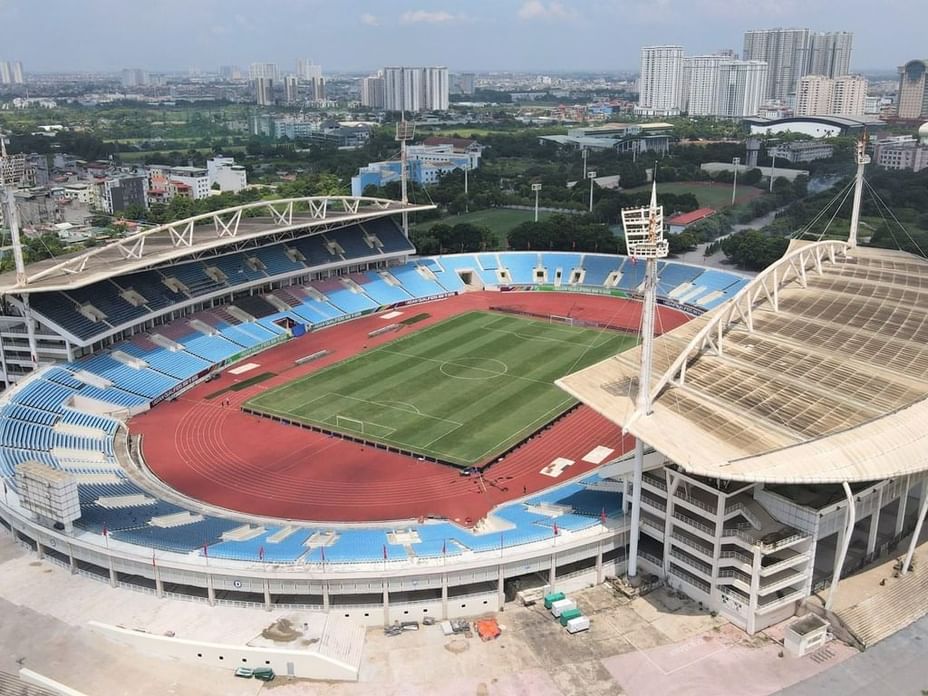 My Dinh National Stadium is a multi-purpose stadium in Hanoi. The stadium has a capacity of 40,192 seats and is the largest capacity stadium in the country. The stadium often hosts international matches or friendlies when a team participates.
The stadium was officially launched in September 2003 and was the main venue of the 2003 Southeast Asian Games later that year. It has been the main home ground of the Vietnam national football team since 2003.
Address: 1 Le Duc Tho street, My Dinh ward, Nam Tu Liem district, Hanoi
11 minutes travelled, 3.5 km far from Eastin Hà Nội Hotel.