The Temple of Literature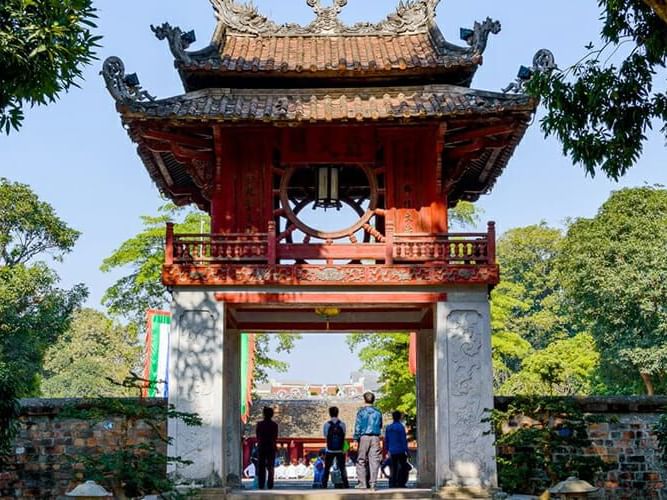 The Temple of Literature is often cited as one of Hanoi's most picturesque tourist attractions. Originally built as a university in 1070 dedicated to Confucius, scholars and sages, the building is extremely well preserved and is a superb example of traditional-style Vietnamese architecture.
At this ancient site visitors can see the lake of literature, the Well of Heavenly Clarity, turtle steles, pavilions, plus courtyards and passageways that were once used by royalty. Visiting the Temple of Literature you will discover historic buildings from the Ly and Tran dynasties in a revered place that has seen thousands of doctors' graduate in what has now become a memorial to education and literature.
Originally the university only accepted aristocrats, the elite and royal family members as students before eventually opening its doors to brighter 'commoners'. Successful graduates had their names engraved on a stone stele which can be found on top of the stone turtles.
Opening Hours: Tuesday - Sunday 8:30 - 11:30 & 13:30 - 16:30
58 Quốc Tử Giám 100000 Hà Nội Vietnam
Monday08:00 - 18:00
Tuesday08:00 - 18:00
Wednesday08:00 - 18:00
Thursday08:00 - 18:00
Friday08:00 - 18:00
Saturday08:00 - 18:00
Sunday08:00 - 18:00