World Cup! BUY 2 GET 1 BEER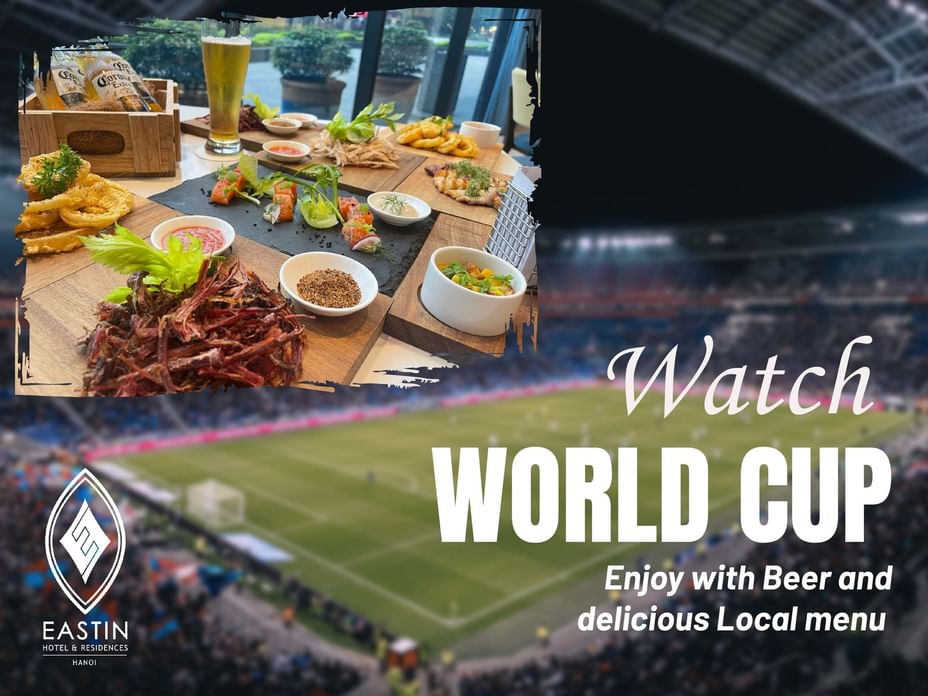 FIFA World Cup 2022 – the most anticipated football season from fans around the world. The presence and cheers of the fans create the spirit of a match.
Closely follow the schedule, ring your mates and visit Flourworx to watch football with our wide screen and ceiling sound system for a truly vibrant atmosphere like watching live on the field. Enjoy refreshing beer with our attractive promotion BUY 2 GET 1 free complemented with the tempting menu including many regional specialties: Nha Trang grilled cuttlefish, Smoke buffalo from Dien Bien, homemade dried beef from the Northwest, …
All promises to create a fantastic moment for you to really immerse yourself in the atmosphere of the fierce matches with the top-notch techniques of the players.
Flourworx restaurant – 9th Floor

Time: Based on match schedule
For more information and reservation, please kindly contact us via hotline +84 2438 255 255.