Eastin Grand Phayathai – Your Hotel Wedding Venue in Bangkok
Explore exclusive hotel wedding packages at our Bangkok hotel
Eastin Grand Hotel Phayathai provides the perfect setting for an enchanting traditional or modern Thai wedding. There is a wonderful variety of wedding venues for you to select from, ranging from a beautiful grand ballroom to the Garden Deck@7, a unique wedding venue that lends an intimate and elegant ambience to your special day. Whichever space you choose, we will ensure that couples have the wedding of their dreams.
Contact : Events Specialist
Email: adow@eastingrandphayathai.com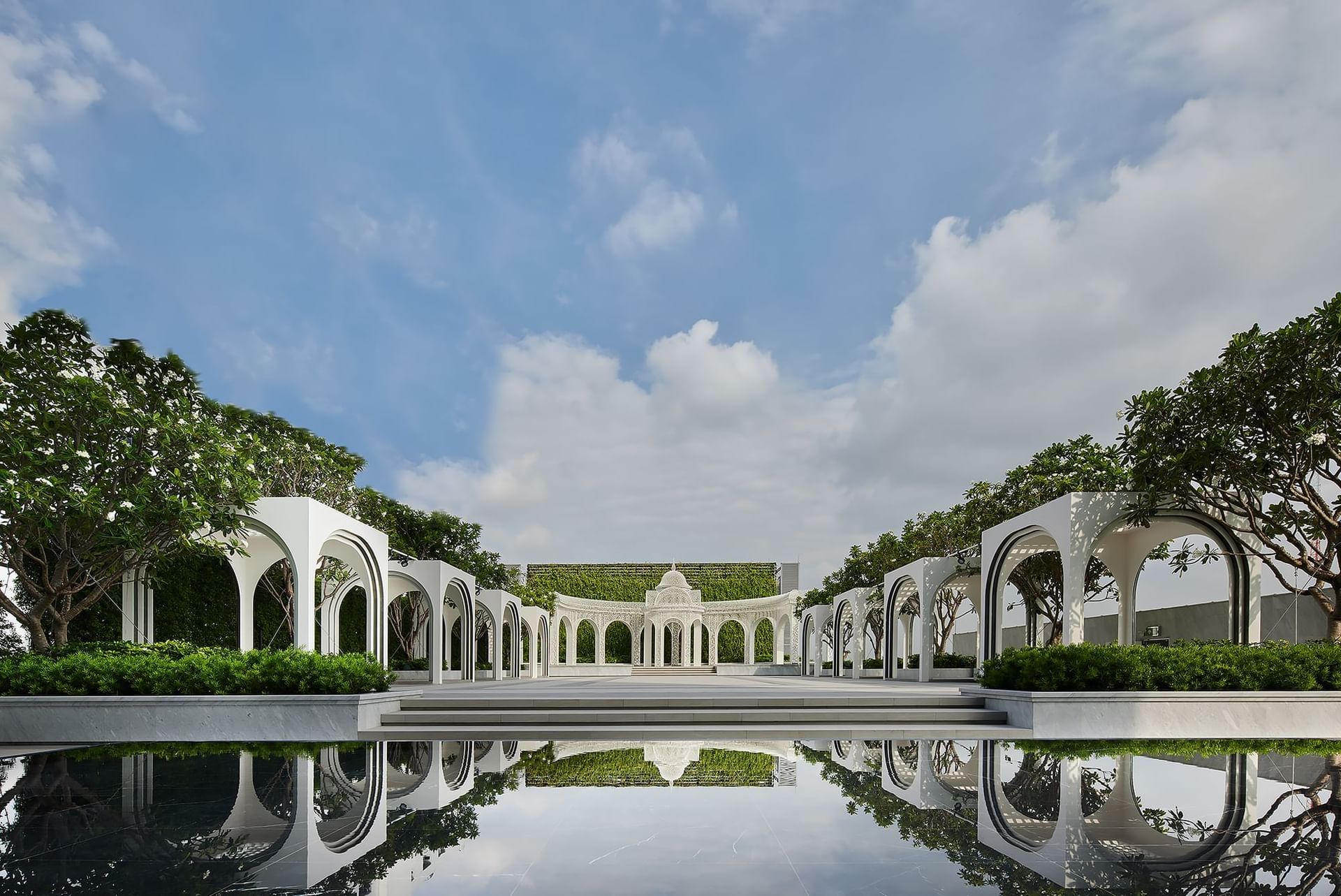 The most romantic wedding venue in Bangkok
Enjoy exclusive wedding packages at our spectacular Bangkok wedding hotel
Let our team of professionals at Eastin Grand Hotel Phayathai create a tailor-made and completely memorable wedding for you and your guests. Whether you dream of a grand gala affair or an intimate gathering with close loved ones, we invite you to explore all the possibilities for your perfect day.
Phayathai Grand Ballroom
Phayathai Grand Ballroom is truly a sight to behold. Spanning an impressive 960 sqm. together with a pre-function area of 350 sqm., this pillarless grand ballroom offers ample space for events of all sizes as it can accommodate up to 1,200 guests, making it the perfect choice for your one-of-a-kind wedding.

This incredible ballroom is equipped with state-of-the-art amenities, including a high-resolution LED screen plus modern light and sound system, ensuring that every detail of your wedding is seen and heard perfectly. With its modern facilities and stunning design, it is sure to impress your guests and make your dream wedding truly unforgettable.
Siam Hall
Our 390 sqm. pillarless ballroom features a breathtaking 8.8-metre-high ceiling and an abundance of natural daylight, creating a magical ambiance that will leave you and your guests in awe. With no pillars to obstruct your view, everyone will have a magnificent panoramic view of the ballroom, ensuring that all attendees can fully appreciate and enjoy your special day.
Garden Deck@7
Looking for a unique and stunning outdoor event space for your upcoming engagement or wedding? Our Garden Deck@7 is just what you need! Drawing inspiration from the beautiful Phaya Thai Palace, our outdoor event space is a perfect blend of natural beauty and elegant ambiance. Our Garden Deck@7 is a fully equipped event space, complete with the latest in light and sound technology to set the perfect mood and ambiance for your unique event.