Chiang Mai Night Safari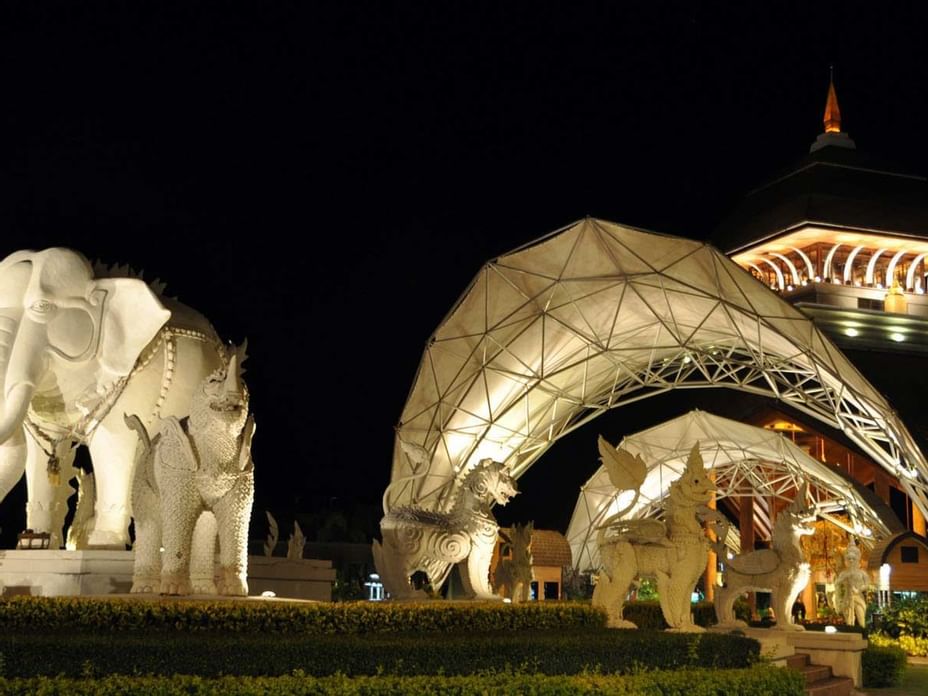 Chiang Mai Night Safari park is part of the Thai government's huge multi-million baht plan to increase Chiang Mai's attraction to tourists. The concept of the park is to provide visitors with a thrilling experience similar to being out in the wilderness at night.
Apart from touring the three animal zones – Savanna Safari, Predator Prowl, Jaguar Trail – via an open-sided tram or on foot, enjoy a range of activities designed to keep you entertained throughout your visit, from hand-feeding wild animals and petting tiger cubs to a laser light show and 'dancing' fountain.