Bangkok Conference & Event Venue
Host successful conferences and meetings at our Bangkok hotel venue
Eastin Thana City Golf Resort offers a range of venues in Thana City Country Club suitable to host a wide variety of events including, conferences, meetings, social gatherings and more.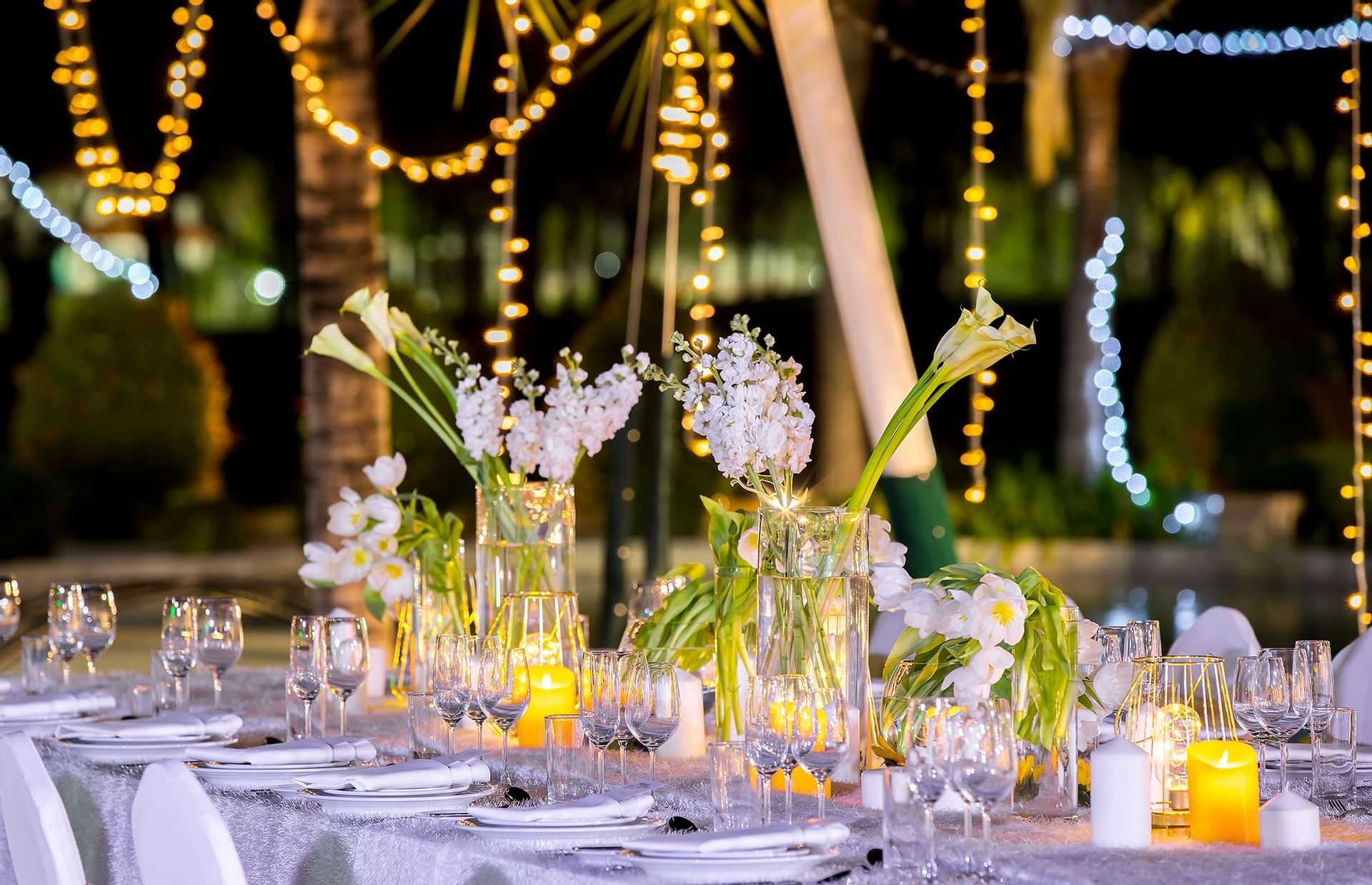 MEETINGS
Our Ballroom venue can accommodate up to 600 guests cocktail style and the hotel also features 3 boardrooms with a capacity of 20 to 40 guests with all areas enjoying the benefit of natural daylight.
All our facilities are fully equipped with cutting edge audio visual and other equipment for perfect events. Our experienced team can plan and organise your event with the right choice of menu to suit your individual requirements to guarantee a successful and productive occasion.
Contact Information
CAPACITY CHART
| Function Room | Size (sqm) | Dimension | Ceiling Height | Theatre | Classroom | Buffet | Cocktail | U -Shape | Chinese | Boardroom |
| --- | --- | --- | --- | --- | --- | --- | --- | --- | --- | --- |
| Swimming Pool Surrounding | 1590 | 30 x 53 | n/a | n/a | n/a | 500 | 500 | n/a | n/a | n/a |
| Courtyard | 785 | 16 x 29 | n/a | n/a | n/a | 500 | 800 | n/a | 500 | n/a |
| Ballroom | 475 | 17 x 28 | 3.5 | 400 | 120 | 250 | 400 | 100 | 250 | 70 |
| Function Room 1 | 475 | 17 x 28 | 3.5 | 400 | 300 | 250 | 400 | 100 | 300 | 70 |
| Function Room 2 | 261 | 9 x 29 | 7 | 140 | 120 | 180 | 250 | 40 | 180 | n/a |
| Function Room 3 | 105 | 7.5 x 14 | 2.5 | 40 | 40 | 20 | 50 | 20 | 50 | n/a |
| Function Room 4 | 105 | 7.5 x 14 | 2.5 | 40 | 40 | 20 | 50 | 20 | 50 | n/a |
| Function Room 5 | 49 | 7 x 7 | 2.5 | n/a | n/a | n/a | n/a | n/a | n/a | 20 |
Company and Event Information