Bitexco Financial Tower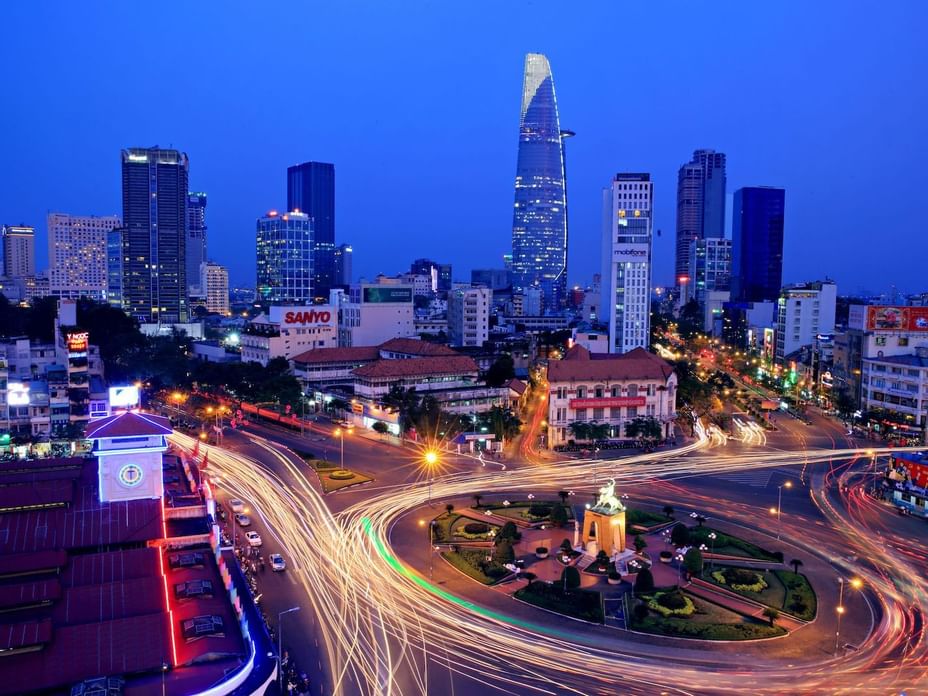 Inaugurated in October 2010, the 262.5 metre high Bitexco Financial Tower is currently the tallest building in Ho Chi Minh City. Located in the middle of the city's business and entertainment core, the tower has 68 floors, a 50th floor helipad. And on the 49th floor, Saigon Skydeck has full, breath-taking panoramas of the city. The skyscraper also contains restaurants and a lounge that offers guests to enjoy superb views of the city below.
The design inspiration for Bitexco Financial Tower was drawn from Vietnam's national flower, the Lotus. The lotus is a symbol of optimism and commitment.
The tower is located within walking distance from the main boulevard in the city center, Nguyen Hue street. You can go from there to the Saigon River and enjoy the city tour and dinner on the boat in the evening.
Tòa nhà tài chính Bitexco, Bến Nghé, Quận 1, Hồ Chí Minh, Vietnam Hồ Chí Minh Vietnam