The Saigon Opera House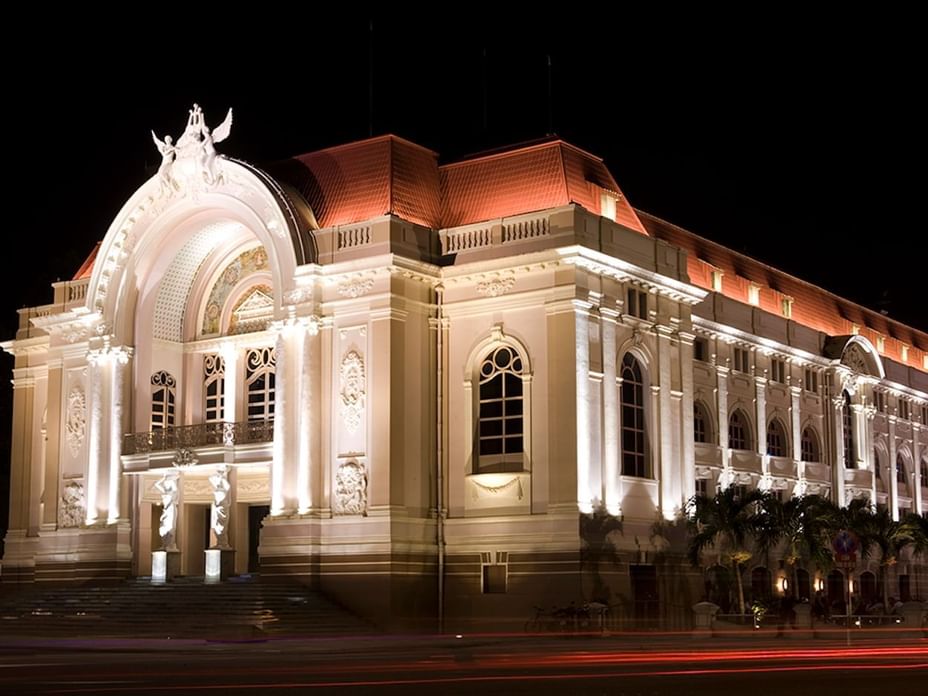 The Saigon Opera House is one of the two top venues in Vietnam to listen to opera and classical music. The other one is the Hanoi Opera House. This famous landmark was built in 1897 by French architect Eugène Ferret, who also was responsible for the beautiful Sanremo Casino on the Italian riviera, as the Opėra de Saigon.
Great photo opportunities await travelers who seek out the Saigon Opera House, as the building is a fine example of French colonial architecture. The best way to experience this legendary monument is by enjoying one of their shows. The Ho Chi Minh City Ballet Symphony Orchestra and Opera performs here. The currently most famous show you can watch at the Saigon Opera House is the AO Show, a blend of Cirque du Soleil and traditional Vietnamese elements.
Across the street from The Saigon Opera House is the main shopping street – Dong Khoi, so you can explore and shop the local specials and international brands.