Ben Thanh Market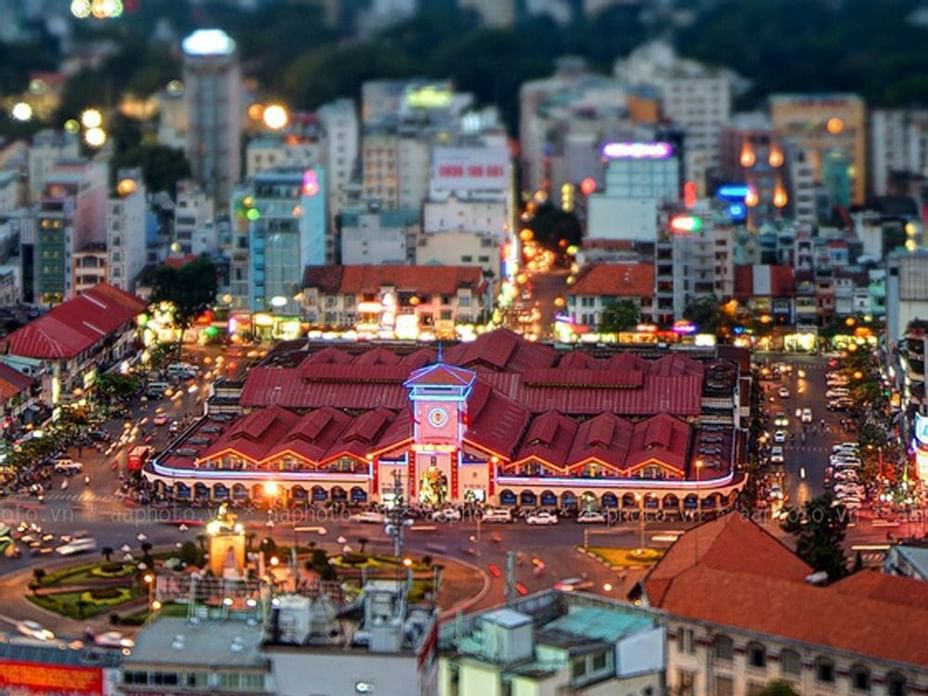 It is one of the city's oldest buildings; the market itself is significantly older, tracing its roots back to the early 19th century. Originally built in the early 1800s along the Ben Nghe River, the market was extremely busy and hundreds of boats, bobbing around in the harbor, combined to create a floating market. The new market, built by French contractor, Brossard et Maupin, was completed in 1914. While the market itself hasn't changed much in the last 100 years, the surrounding environment has. Some of the more significant changes include the relocation of the train station, dismantling of the street car system and the removal of the pedestrian walkway.
Ben Thanh Market is now a destination for many tourists in Ho Chi Minh City. Located in a lively area of the city, visitors can stop by the market to enjoy textiles, souvenirs, handicrafts, and of course, local cuisine.
Many of the vendors are cooking up fresh food that's made to order. Visitors stop here for a "real Vietnamese meal," like entire fish that are deep-fried. Many stalls also sell Vietnamese prepared beverages, like smoothies and iced coffee. In the evening, you can visit the market and sit at a number of sidewalk temporary restaurants serving local dishes.
Lê Lợi 700000 Hồ Chí Minh Vietnam