Vinh Nghiem Pagoda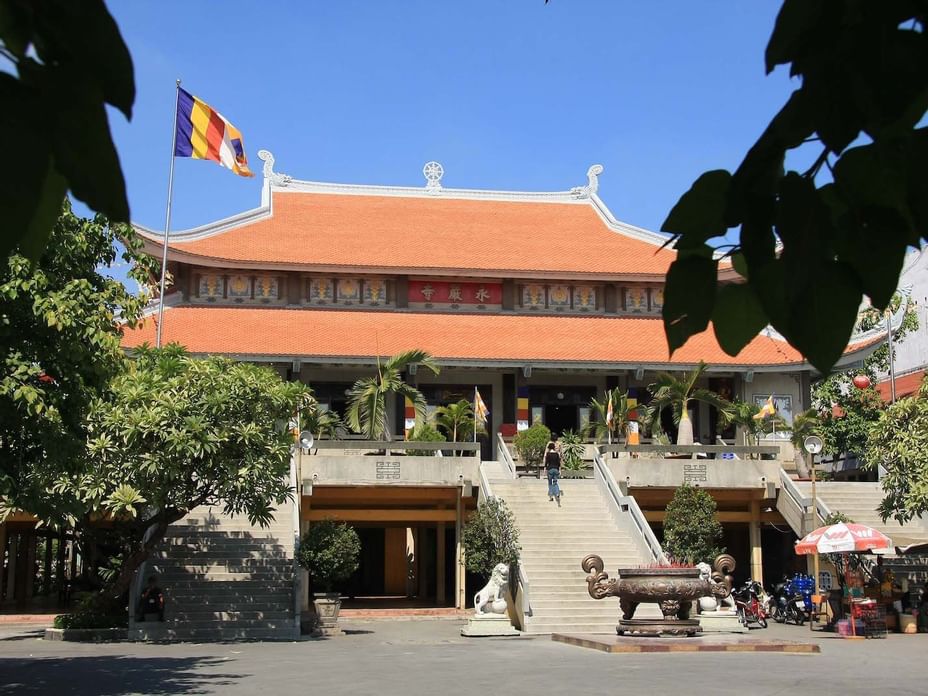 The largest Mahayana pagoda in Ho Chi Minh City, a center for Buddhist beliefs and practices, and one of the city's most beautiful tourist attractions, Vinh Nghiem Pagoda is a must see when visiting Ho Chi Minh City.
"Chùa Vĩnh Nghiêm" was built over a span of seven years, from 1964 to 1971. The complex, an area of around 6,000 square meters, comprises of the pagoda itself, as well as a 25 meter tall four-story tower that stands behind the pagoda, which was finished in 1982. The pagoda has two floors - a sanctuary on the top floor and a ground floor usually open to visitors. Vinh Nghiem Pagoda fuses Japanese influence with traditional Vietnamese architecture. Based largely on the design of its namesake, the complex was built with the assistance of the Japan-Vietnam Friendship Association.
The Vinh Nghiem Pagoda is open to visitors and worshippers all year round, but depending on what aspect of the temple you wish to see, you should visit at certain times. For the quiet and peace of everyday worship, visit in the morning and avoid big celebrations and festivals.
339 Nam Kỳ Khởi Nghĩa Hồ Chí Minh Vietnam