Notre Dame Cathedral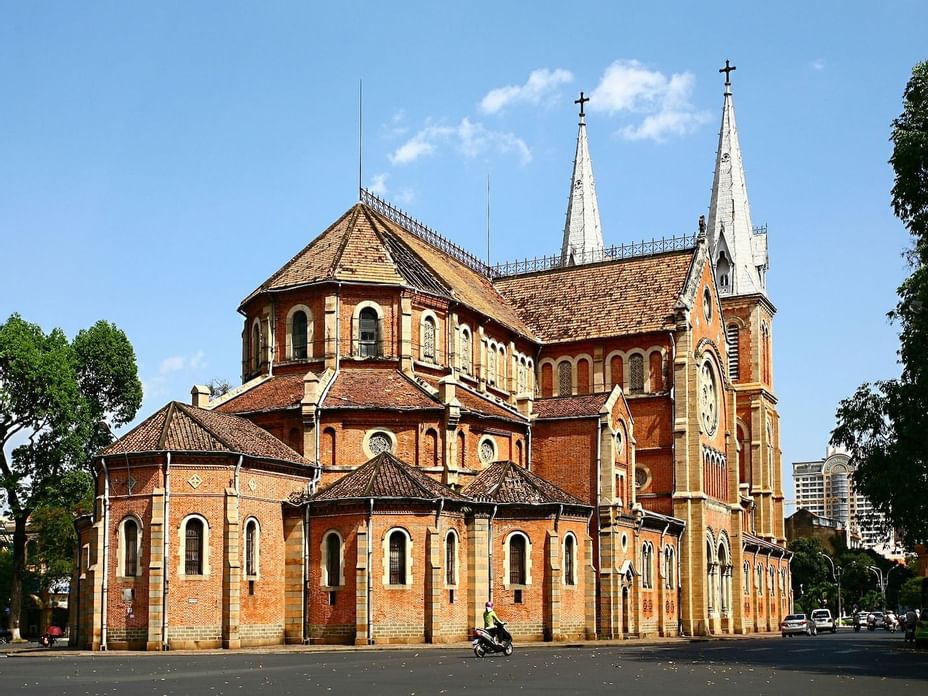 The famous central Saigon Notre Dame Cathedral, built between 1863 and 1880 by French colonists, is one of HCMC's architectural marvels. Erected exclusively with materials imported from France, it is one of the most popular things to see in Ho Chi Minh City for tourists. Notre Dame Cathedral's red bricks arrived in Vietnam from Marseille, and Bishop Lefevre himself laid the first stone for the construction of the basilica in March, 1863. At the time when the church was constructed, it was the most beautiful sacral building in the French colonies, not only a religious flagship, but also imposing the French influence in Indochina.
The Notre Dame Cathedral is located right in the city center, and within walking distance from the Saigon Central Post Office and the shopping center Diamond Plaza. It is also a good idea to take a stroll through 30-4 Park towards the Reunification Palace of Saigon.
01 Công xã Paris Hồ Chí Minh Vietnam