Saigon Central Post Office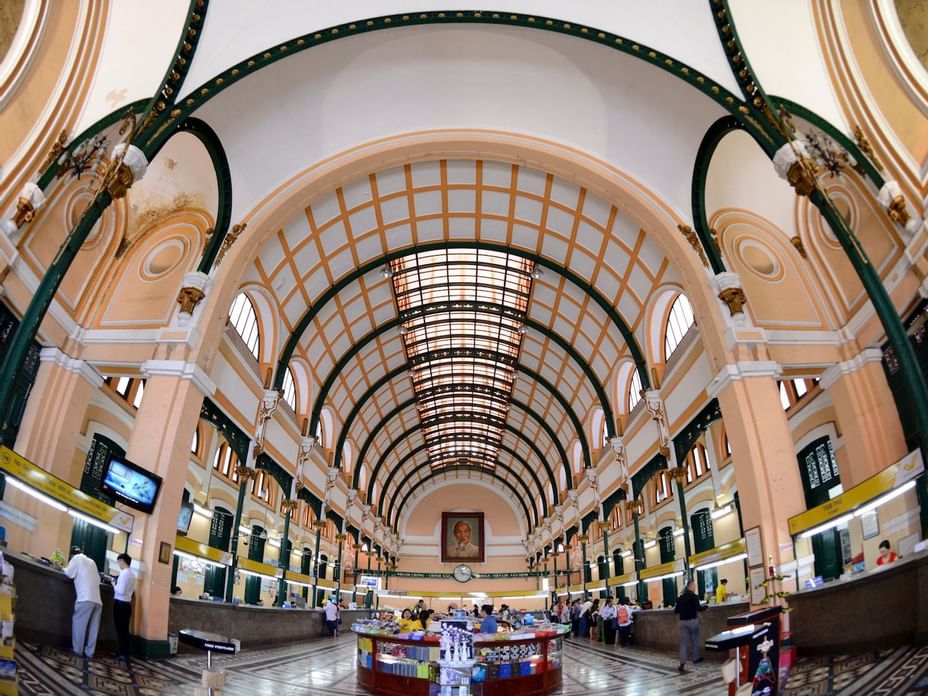 One of HCMC's most popular attractions, Saigon Central Post Office is the largest post office in Vietnam.
Built between 1886 and 1891 by renowned architect Gustave Eiffel, the building's vaulted roof and arched windows are reminiscent of early European railway stations. An enormous picture of Ho Chi Minh overlooks proceedings. Even if you don't have a bundle of postcards to send to the relatives back home, you should still drop into Saigon Central Post Office to admire its interior. Check the working phone booths, and the beautiful, handpainted maps on either side of the interior walls that depict Saigon and the surrounding area in 1892.
Across the street from Saigon Central Post Office lies Notre Dame Cathedral, so you can explore and photograph both sights in the one visit.
Số 125 Công xã Paris 710009 Hồ Chí Minh Vietnam