Reunification Palace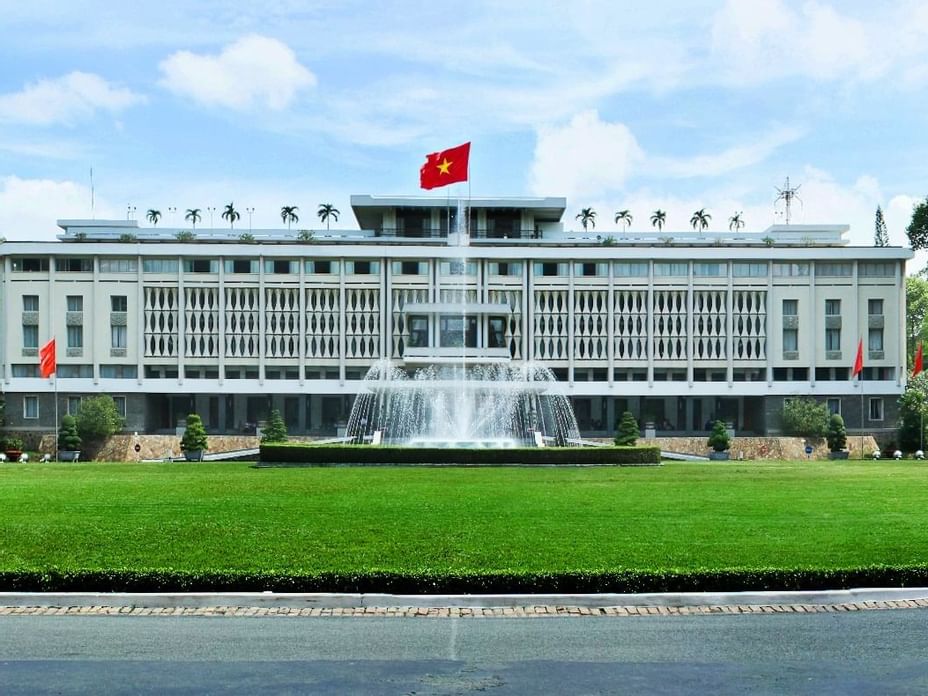 The Reunification Palace is one of Saigon's most popular tourist attractions.
Saigon's Reunification Palace was designed by Ngo Viet Thu for South Vietnam's former President, Ngo Dinh Diem, during the American War. The official handover of power took place here on April 30, 1975 and the place became a monument to that fateful date. Reunification Palace was once known as Independence Palace before the fall of Saigon to communists. Arguable the most famous moment in its history was in April 1975 when tanks broke through the main gates. Inside, be sure to check out the command bunker dotted with creaky radio equipment and tactical maps pinned to the walls.
The Reunification Palace is located within walking distance from several other point of interests in the city center. You can go from there to the Saigon's Post Office or the Notre Dame Cathedral. If you want to do some shopping, it is also not far from the luxury department store Diamond Plaza.
135 Nam Kỳ Khởi Nghĩa 700000 Hồ Chí Minh Vietnam