Cay Da Café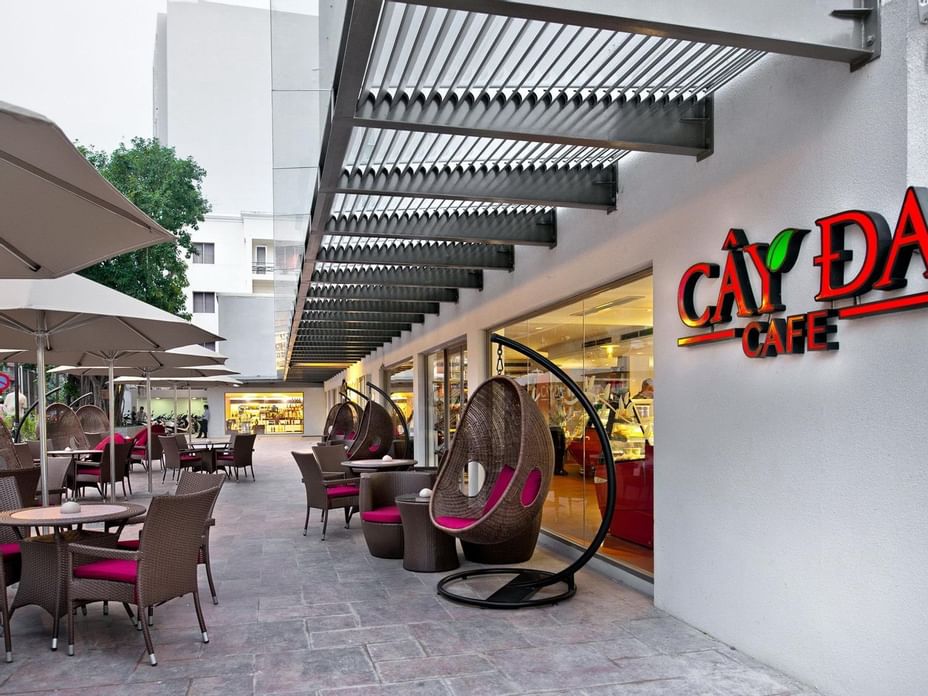 Enjoy pastries & desserts at our Saigon bakery & cafe
Cay Da Café is the ideal location for a quiet meeting or kick back with friends and enjoy a relaxing coffee, specialty tea as well as herbal tea and smoothies. You can choose from the freshest bakery, pastries patisserie, sandwiches, pies and imported deli items. We also offer a mouth-watering array of homemade ice creams and freshly made cakes and pastries.
Have a bite at Eastin Grand Hotel Saigon's café and bakery.
Opening Hours: 6.00 – 22.30 hrs.