To explore inspiring Asian Destinations
Exploration is travelling to new places, discovering new things, and expanding one's knowledge and experience. It can take many forms, from adventurous backpacking trips to cultural exchanges in foreign countries. Exploration can be a great way to break out of your comfort zone, learn about different cultures, and gain a deeper understanding of the world around you.
Whether you're interested in exploring nature, culture, or history, there are countless opportunities for exploration worldwide. There are endless ways to discover new things and expand your horizons through exploration. So if you're looking for an exciting and enriching experience, consider embarking on an exploration adventure to a new place or culture.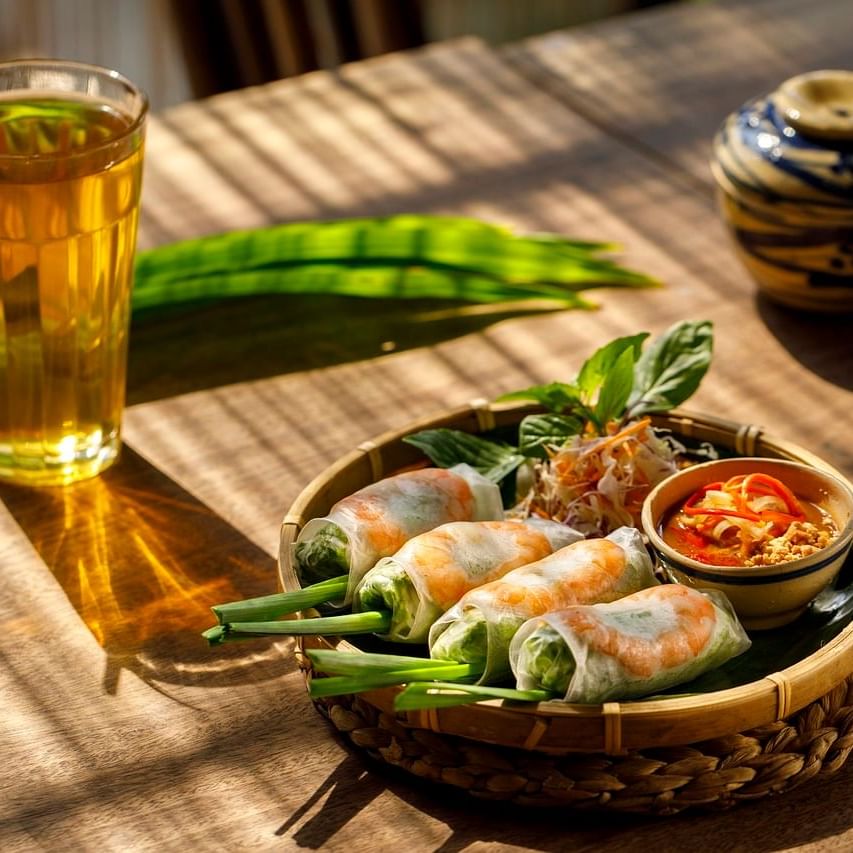 Traditional Vietnamese Food
Where some countries may be known for innovative new dishes and modern culinary skills, Vietnam is best known for its age-old recipes, from warming noodle soup to bánh mì baguettes. Here are the best traditional Vietnamese dishes that explain why they've stood the test of time.
Pho
This national staple is made with flat rice noodles, a warming broth and usually chicken or beef. The flavour of this comforting noodle soup can vary significantly across the country, and many establishments load your table with sauces, herbs and spices so you can season your pho exactly how you like it.
Gỏi cuốn
With much of local Vietnamese cuisine being unsparingly fried, grilled and boiled, you may occasionally crave something, fresher. Look no further than gỏi cuốn, also known as "summer rolls". These fresh spring rolls are typically packed with crispy salad, prawns and pork and served with a sweet-and-spicy dip topped with peanuts.
Bánh xèo
Bánh xèo is a tasty pork-and-shrimp crêpe flavoured with turmeric and packed with bean sprouts for those who would rather dig into a savoury pancake than a sweet one. Don't be fooled by its healthy appearance; bánh xèo's literal translation of "sizzling cake" refers to the noise it makes during frying.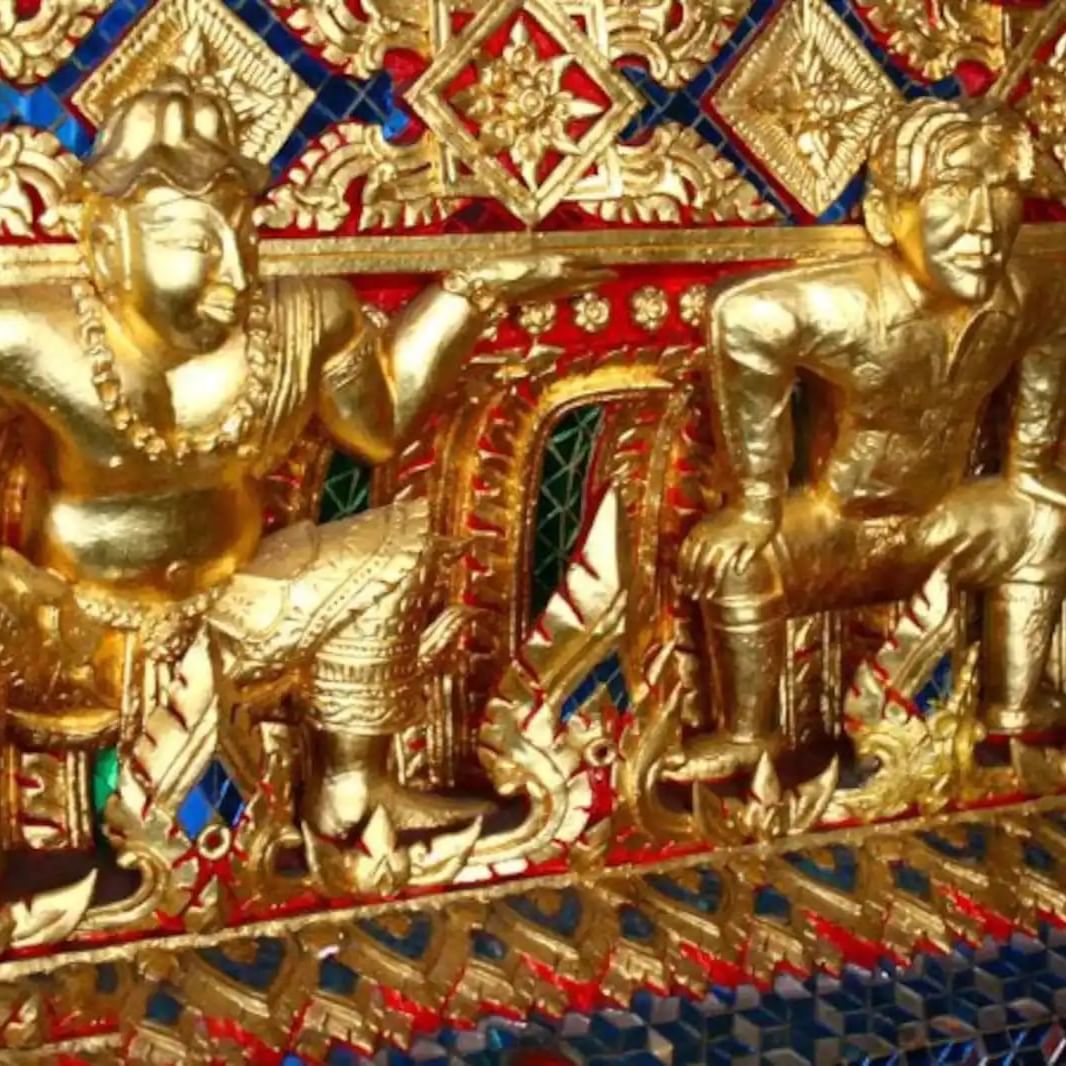 David Beckham Temple
Wat Pariwat is called the David Beckham Temple of Bangkok for an unusual reason. An altar in the back corner of the temple has a mural carving of the famous football player. Depicted in the style of a garuda (mythical guardian) holding up the altar on his shoulders, this 30-cm-tall statuette was the work of a fan with the agreement of the abbot in 1998.
Location: 734 Rama III Rd, Bang Phong Phang, Yan Nawa, Bangkok 10120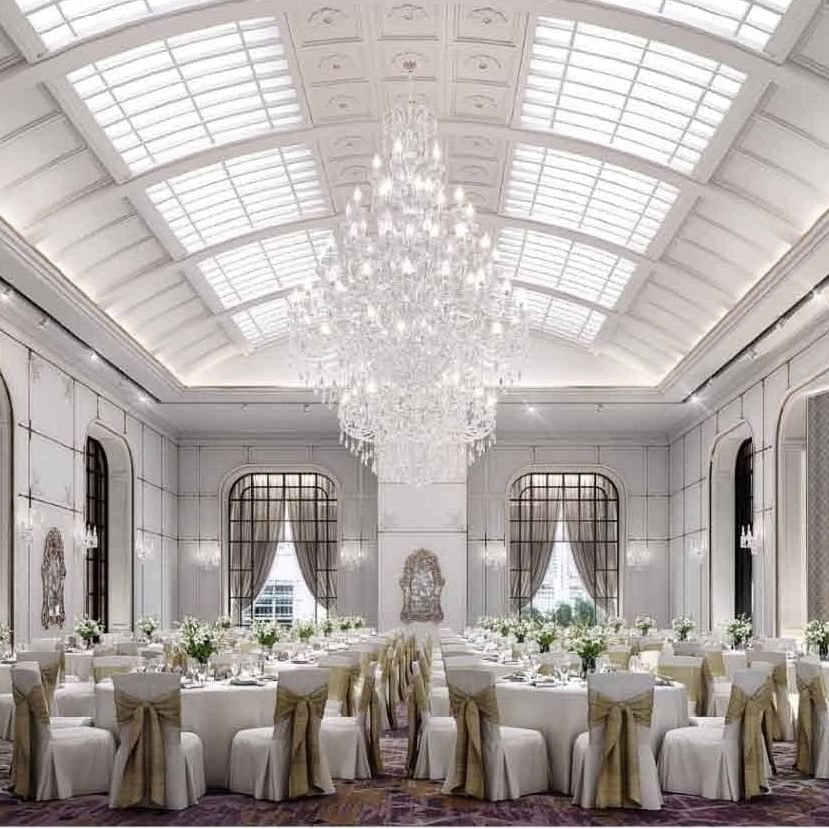 Events in Thailand
If you're planning a corporate meeting event in Thailand, several things must be considered to ensure its success.

Location: Choose an area that is easily accessible and convenient for attendees. Bangkok is a popular destination for corporate events in Thailand. Still, other cities like Chiang Mai, Phuket, and Pattaya also have excellent facilities and infrastructure for meetings and events.
Venue: Choose a venue that suits your event's needs, whether a conference hall, ballroom, or meeting room. Many hotels in Thailand have excellent conference and meeting facilities, so it's worth considering them as an option.
Accommodation: If attendees come from out of town or overseas, provide accommodation options near the event venue. Thailand has many hotels and resorts, depending on your budget and preferences.
Food and Beverage: Thai cuisine is world-renowned, so incorporate some local dishes into your event's catering menu. It's also essential to provide options for attendees with different dietary restrictions.
Transportation: Arrange for transportation to and from the event venue and any other activities or outings planned for the event program.
Activities: Thailand has plenty of opportunities for team-building exercises or leisure time during corporate events, such as cooking classes, spa treatments, or cultural tours.
Cultural Sensitivity: Thai culture is unique and diverse, so you must be respectful and mindful of local customs and traditions during your event.

Overall, planning a corporate meeting event in Thailand requires careful attention to detail and a focus on providing a memorable experience for attendees. Eastin Hotels & Residences' event planner teams are ready to assist you on any occasion.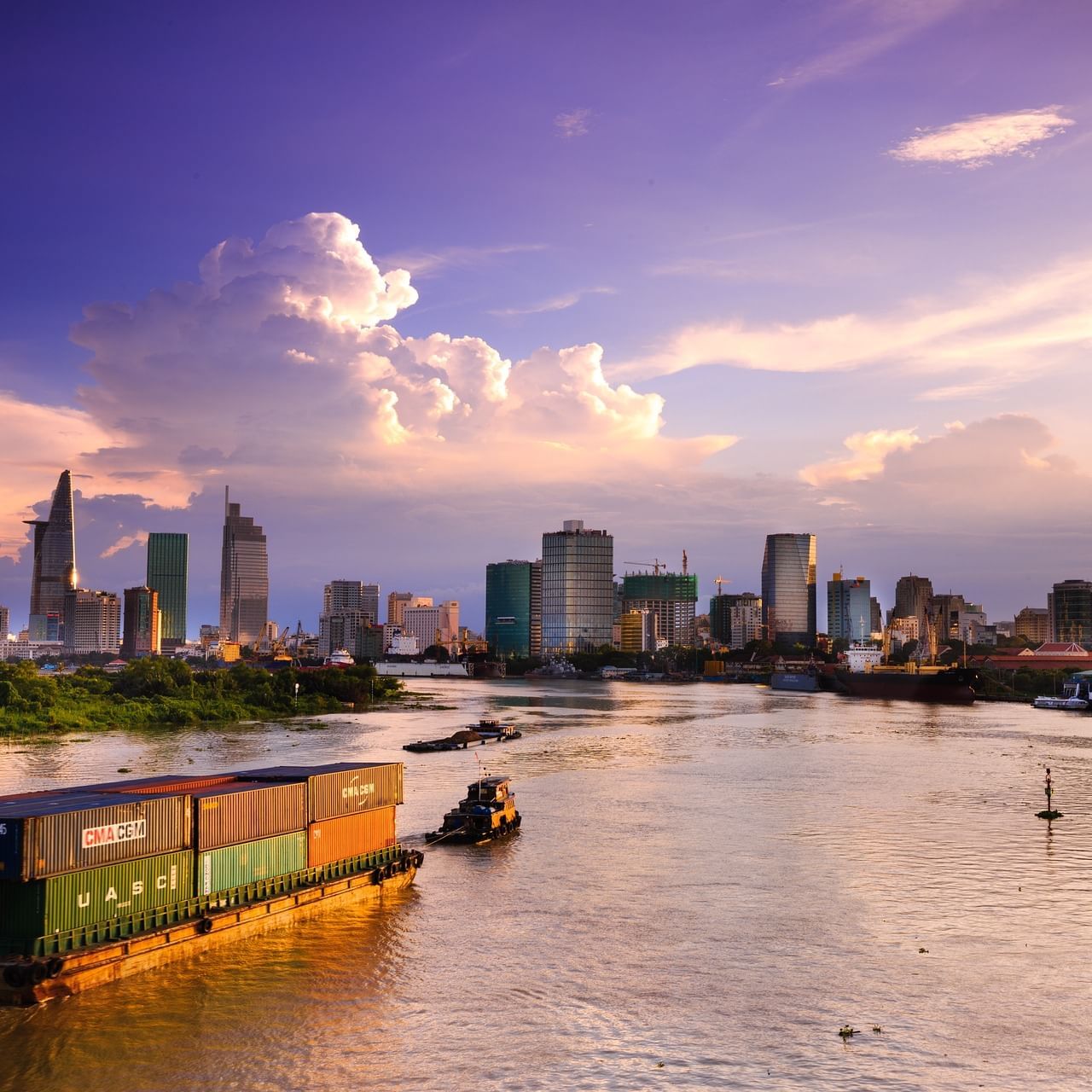 Attractions Ho Chi Minh City
Ho Chi Minh City, also known as Saigon, is a bustling city in southern Vietnam with plenty of things to see and do. Here are some of the best recommendations for something to do in Ho Chi Minh City:

Visit the Cu Chi Tunnels: The Viet Cong used these underground tunnels during the Vietnam War. They are now a popular tourist attraction. Visitors can crawl through the narrow passages and learn about the history of the war.
Explore the War Remnants Museum: This museum provides a sobering look at the Vietnam War and its impact on the country. It displays photographs, artefacts, and exhibits related to the conflict.
Go shopping at Ben Thanh Market: This famous market is great for souvenirs, clothes, and other items. It's also an excellent spot to try local street food.
Visit the Reunification Palace: This iconic building was the presidential palace during the Vietnam War and is now a museum. Visitors can explore the historic rooms and learn about the building's role in Vietnamese history.
Take a food tour: Ho Chi Minh City is known for its delicious street food, and a food tour is a great way to sample the local cuisine. Visitors can try everything from pho to banh mi sandwiches.
Walk around the Notre-Dame Cathedral Basilica of Saigon: This beautiful French-colonial church is a popular attraction in the city. It's located in the centre of Ho Chi Minh City and is an excellent spot for taking photos.

These are just a few things to do in Ho Chi Minh City. The city has a rich history and culture, so there's always something new to discover. You can always check with our team at the Eastin when you are at the destination to find out what more to explore.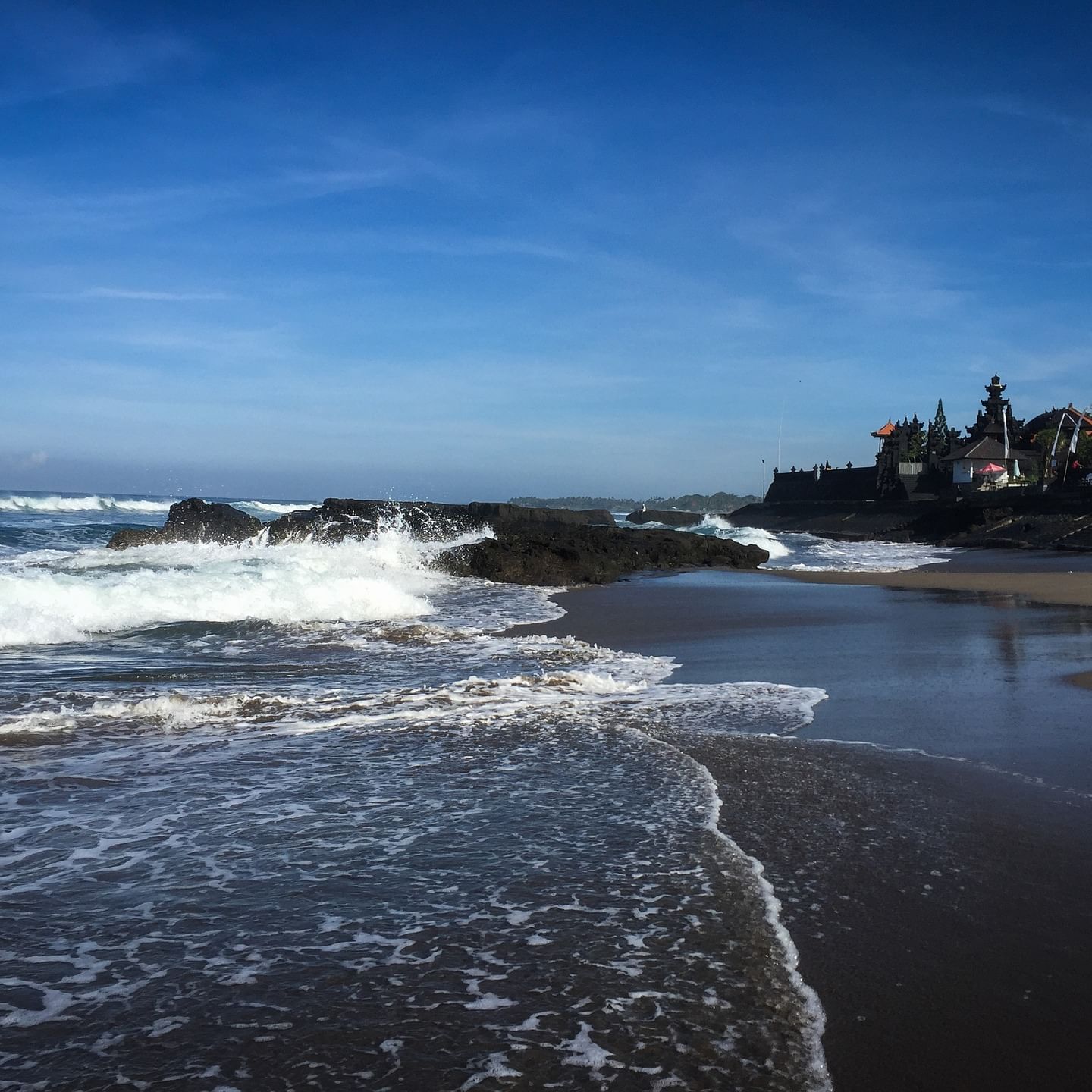 Canggu Bali
Canggu is a coastal village and an up-and-coming tourist destination located on the south coast of Bali, Indonesia. Canggu has become increasingly popular with tourists in recent years for several reasons:

Surfing: Canggu is home to some of Bali's best surf spots, with waves suitable for beginners and experienced surfers. The village is also home to several surf schools and surf shops.
Beaches: Canggu is known for its beautiful black sand beaches, which are less crowded than the beaches in nearby Kuta or Seminyak. Famous beaches in Canggu include Batu Bolong Beach, Echo Beach, and Berawa Beach.
Food and nightlife: Canggu has a lively food and nightlife scene, with various restaurants, cafes, bars, and nightclubs. Visitors can enjoy a variety of cuisines, including traditional Balinese food, international cuisine, and healthy options such as smoothie bowls and vegan cafes.
Atmosphere: Canggu has a relaxed and laid-back atmosphere, which appeals to many visitors looking to escape the crowds and the hustle and bustle of other tourist areas in Bali. The village also attracts a mix of ex-pats, digital nomads, and surfers, giving it a unique and eclectic vibe.

These are just a few reasons why Canggu has become so popular with tourists. Whether you're looking to surf, relax on the beach, or enjoy Bali's nightlife and cuisine, Canggu is a destination that is well worth a visit. You can also find more information with our Eastin Ashta Resort Canggu team.