Alexandre Yersin Museum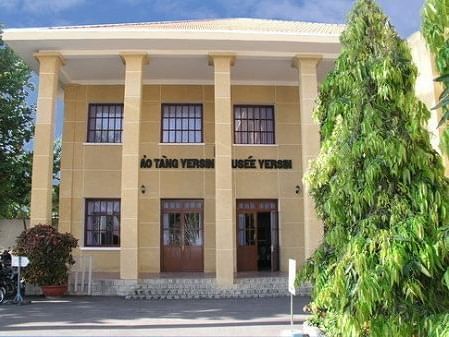 Founded in 1990, the Alexandre Yersin Museum is set within the late French bacteriologist's home in Tran Phu Street, hosting extensive exhibits of his personal belongings and laboratory equipment, as well as original letters and photographs from his travels around Vietnam. It is located adjacent to the Pasteur Institute of Nha Trang, which is a 15-minute walk from Nha Trang City Centre.
 
Affectionately called Ong Nam by locals, some of his vital contributions to Vietnam include the founding of Dalat, discovery of a vital plague-causing bacterium, and research on agricultural methods and meteorological forecasting. In 1895, he also founded Vietnam's Pasteur Institutes, which are located in Nha Trang, Dalat, and Ho Chi Minh City. The establishments produce vaccines, coordinate vaccination and hygiene programs within the country, and also carry out medical research and testing according to European standards.
 
In this small but well-kept museum, visitors can see hundreds of well-preserved letters, photographs, scientific instruments, and furniture such as his working desk and deathbed. There are also are four dioramas on display here, which was hand painted and donated to the museum by French high school students. In addition to the displayed artefacts of his scientific work, the Alexandre Yersin Museum also houses over 500 glass stereoscopic slides of his photographs of Vietnam's ethnic groups. Visitors can also view a fascinating 3D photo viewer and a short film about Yersin's life at the museum.
 
Highly recommended for history buffs and people familiar with Dr. Yersin and his work, the Alexandre Yersin Museum offers an interesting look back at a notable character in Vietnamese history. Entry fee is priced VND 28,000 and visitors can enjoy guided tours in French, English and Vietnamese.

Opening Hours: Monday - Saturday 08:00 - 11:00 & 14:00 - 16:30
Address: Pasteur Institute, 10 Tran Phu Street, Nha Trang
Tel: +84258 822 355