Chiang Mai National Museum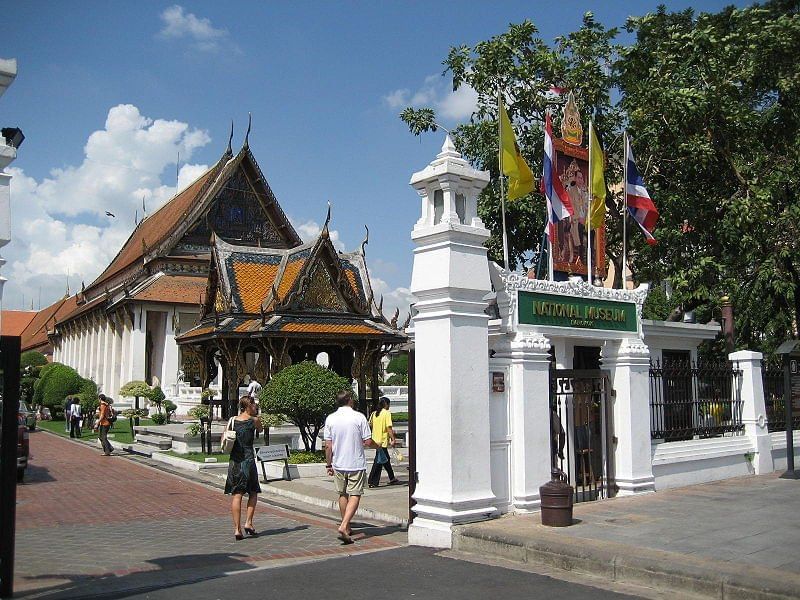 Located near the historic Wat Jet Yod, this is the main museum of northern Thailand and is under the patronage of Their Royal Majesties, the King and Queen. It was renovated in 1996 to celebrate the 700th anniversary of the founding of Chiang Mai and now features a larger and better organized exhibition. The museum is housed in a large, two storey traditional Lanna style house, complete with the signature roof design, reminiscent of a bird's spreading wings. Visitors to the museum pass through six sections of exhibits, which constitute a journey from Chiang Mai's prehistory to its present and future course.
The museum begins with the natural and cultural background of the region, including the ecology and geography of the north, as well as information on prehistoric settlements. From there the museum tells the history of the Lanna Kingdom from the founding of Chiang Mai in 1296 through its sacking by the Burmese in 1558 until it was again liberated with the aid of the King of Siam in 1769. The next section deals with the short period of time during between the city's liberation from the Burmese to its re-establishment in 1782, during which period the city was under control of the King of Siam. Ascending to the second floor, visitors will find an exhibit hall devoted to the trade and economy of the Lanna Kingdom until its integration with Thailand in 1939. The next section displays photographs and artefacts showing the modern life of Chiang Mai - its agriculture and industry, and its relation to the national and global community. The final exhibit focuses on the unique art style of the Lanna Kingdom, displaying numerous distinctive artefacts from the 13th century all the way up to contemporary pieces.